"THE GUY"
IN LOS ANGELES
TO SOLVE THE UNSOLVABLE MUSCULOSKELETAL PAIN.
Combining the most up-to-date science in exercise, fascia release therapy, nerve decompression (Neurodynamics), and brain-based rehabilitation (Functional Neurology), distinct pain patterns emerge and are easily corrected. This all-inclusive approach is known as The NeuroCentric Approach™, Co-invented by Dr. Dean himself.
Dr. Dean teaches his NeuroCentric Approach™, at international conferences and for professional sports organizations. Having worked abroad with the Chinese, Nigerian, and Philippine National/Olympic teams, and as a former instructor in the University of Western States Sports Masters Program, he believes that education and dedication are the key to understanding and eliminating painful conditions. That's why he spends a full hour with every patient, every time! No "factory line" medicine.
Dr. Justin Dean is the only one I trust my whole family with. NCA is outrageously effective.
Sean Rad
Founder of Tinder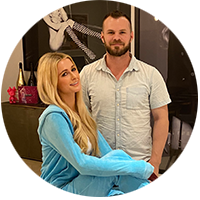 Dr. Dean fixed my chronic tension headaches in a visit and had me SLIVING (slaying + living) in no time!
Paris Hilton
Entrepreneur, DJ, Media Personality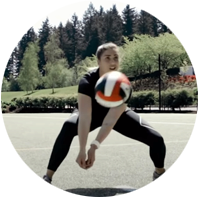 Within 15 seconds of working with him I squatted pain free for the first time in 8 years. Dr. Dean gave me my life back.
Sam Moore
Former Elite Volleyball Player
I have trusted Dr. Dean with my elite athletes and my own nagging injuries! I recommend his services to any athlete looking for support.
Bradford Scott
Head Sports Performance Coach, Atlanta Braves
Experience the level of service that professional athletes, celebrities and CEO's expect from a sports chiropractor. Dr. Dean is cutting edge in treatment approaches to eliminate migraines, plantar fasciitis, disc herniations, low back pain, neck pain and pinches nerves throughout the body.
Condition-specific questions answered, common myths debunked, and up-to-date science on everything you care about! Check it out!
Dr. Justin Dean's office (Sports Therapy, Chiropractor & more) is located in West Los Angeles, on the corner of Wilshire and South Carmilena Ave.
It includes many of the most advanced techniques in Sports Assessments, Rehabilitation, soft tissue services to address those "tight muscles" and Neurodynamics to eliminate pain from pinched nerves.
If you'd like to schedule an appointment with Dr. Dean, visit our Schedule page.
GET IN TOUCH WITH

DR. DEAN
YOU should be able to move the way you'd like to move without experiencing pain. YOU should be able to experience freedom and energy knowing there's nothing holding back from giving your life 110%. Dr. Dean would like to learn more about your challenges with a quick phone or email before beginning treatment. Contact him today.